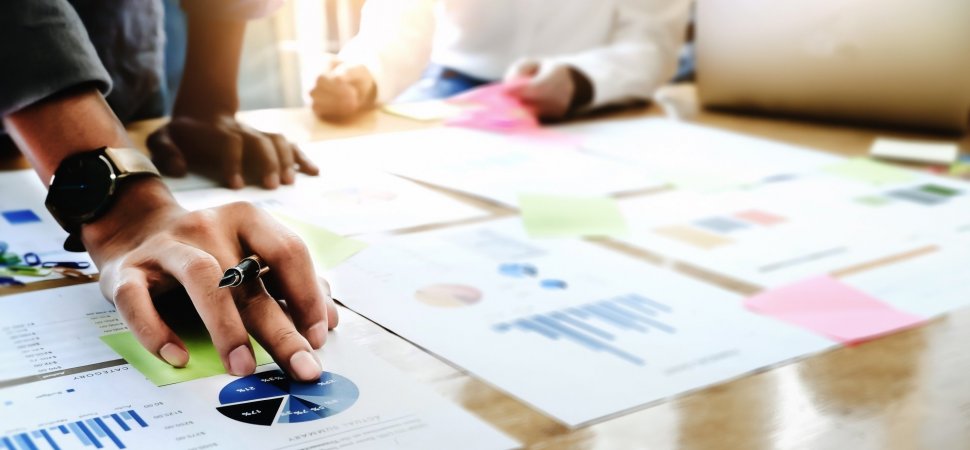 Project management is the science (and art) of organizing the components of a project, whether the project is development of a new product, the launch of a new service, a marketing campaign, or a wedding.
A project isn't something that's part of normal business operations. It's typically created once, it's temporary, and it's specific. As one expert notes, it has a beginning and an end. A project consumes resources (whether people, cash, materials, or time), and it has funding limits.
Basic Components of Projects
Any project has five basic components:
Definition
Planning
Execution
Control
Closure
Scope of Project management in a company:
In organizations and businesses, project management can be concerned with anything, particularly introducing or changing things, in any area or function, for example:
people, staffing and management
materials, manufacturing and production
IT and communications
plant, vehicles, equipment
storage, distribution, logistics
buildings and premises
finance, administration, acquisition and divestment
purchasing
sales, selling, marketing
human resources development and training
customer service and relations
quality, health and safety,
technical, scientific, research and development
new business development
and anything else which needs planning and managing within organizations.
Project management is all about getting things done and therefore in the process we come across new ways and ideas that are actualized with results. These processes are new innovative ways of doing things and in the process end up as inventions.
The difference between invention and innovation
An important distinction is normally made between invention and innovation. Invention is the first occurrence of an idea for a new product or process while innovation is the first attempt to carry it out into practice.
What is captured in this definition is the concept of innovation being the actualization or realization of an invention whether it be a societal benefit, commercialization, market entry or monetization.
Examples of Innovation
One of the greatest examples of innovation and a case study for how to foster innovation and accelerate development was the IBM PC. As an innovation that changed the nature of the computer industry and society, most will not doubt the innovation and significance of the IBM PC.
However, it may not surprise you that the IBM PC at that time did not contain any new inventions. What may surprise you is that the IBM team under pressure to complete the project in less than 18 months was under explicit instructions not to invent anything new.
The goal of this code-named "Project Chess" was to take off-the-shelf components and bring them together in a way that was user friendly (at least by the standards of those days), inexpensive and powerful enough for home use.
To some extent, the process by which IBM (which is ordinarily quite bureaucratic) created the IBM PC was an innovation in its own right.
IBM innovated around its own processes by creating a small team composed of people from multiple disciplines. IBM cut out much of the bureaucracy and blinkered focus that would have been otherwise applicable by licensing technologies from outside companies (i.e. Microsoft and Intel) and a completely new marketing model of advertising
What is Intellectual property?
Intellectual property in Kenya is divided into three main parts:
Trademarks: It is a distinct sign that will be used by your business for the product you have in mind which identifies your product to your consumers. It distinguishes it from other products. This design, logo, image or a combination of all three is known as intellectual property.
Patents: It is an invention which solves a specific problem of whose rights are accorded to the inventor by the state for a specific period of time. It may relate to a product or a process. Registration of the patent is the stopping any other individual from whatever means of usage without the inventors permission.
Industrial Design: It is a combination of lines and colours which gives a distinguished look to a product which creates a physical difference to give an edge to the marketing, branding and of course sales of the product.
Importance of innovation in modern day industries: (source: PMI report on Global Dynamics of Innovation and Project Management)
PricewaterhouseCooper's 2011 Growth Reimagined survey finds that CEOs are focused on innovation as the top means of growth for their firms. (1) In fact, the study shows that the percentage of CEOs who view new product/service development as their main opportunity to grow their business has more than doubled from 13% in 2007 to 17% in 2009 to 29% in 2011. This report echoes similar findings from 2010 reports from IBM and McKinsey and a 2011 report from Wipro and Forbes. The Wipro/Forbes report shows that 68% of executives surveyed say that innovation is now more important than it was prior to the recession.
Analysis of patent and R&D data shows that the United States is still a major player across nearly every major industry. However, Japan and China outrank the United States in nearly every patent category. China has increased its patent applications by between 100% and 1000% per industry over the past five years, surpassing the United States and Japan as the leader in several key industries, such as aerospace, agrochemicals, medical devices and pharmaceuticals. Along with South Korea, these three nations out-pace patent production of other nations by several multiples in nearly every industry. That is to say that looking solely at patent and R&D data does not provide a good indication of the development of smaller innovation hubs.
Examples of what a brand/trademark/copyrights is worth when registered:
Skippy sold to Hormel Foods for USD$ 700 million
Heinz bought by Warren Buffett's Berkshire Hathaway for USD$28bn
Apple's- Samsung , where a California court awarded Apple $1.05bn (652m) in damages.(patent rights)
Closer to home Safaricom was sued for allegedly using 10 of his songs as ringtones through its Skiza and Surf 2 Win Promotion. Mr Maina the Artist is demanding Sh5 million in damages in addition to any amounts due after accounting for the alleged illegal sale of his songs.( Copy rights)
Conclusion:
The Economist, April 2010
Developing countries are becoming hotbeds of business innovation in much the same way as Japan did from the 1950s onwards. They are coming up with new products and services that are dramatically cheaper than their Western equivalents: $3,000 cars, $300 computers and $30 mobile phones that provide nationwide service for just 2 cents a minute. They are reinventing systems of production and distribution, and they are experimenting with entirely new business models. All the elements of modern business, from supply-chain management to recruitment and retention, are being reinvented in one emerging market or another.https://apothekeosterreich24.com/cialis-tadalafil/