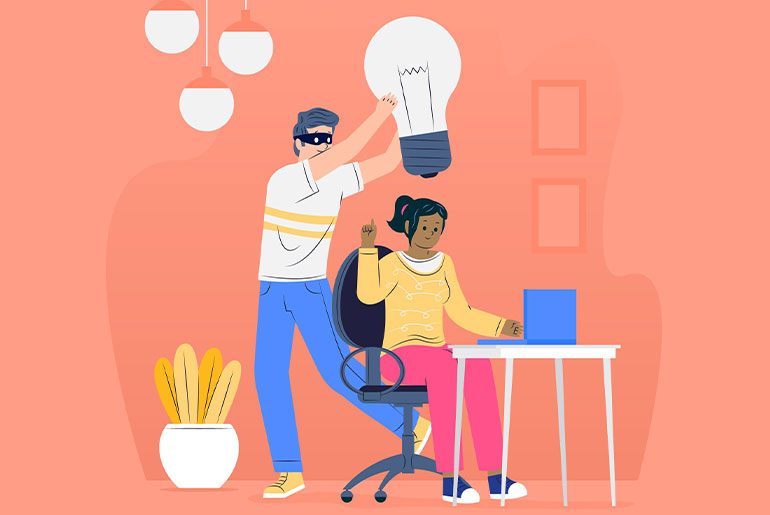 The most obvious answer to that is …Absolutely!
What has brand got to do with selling insurance one may ask?
For this we must understand what in the first place the meaning of brand is:
"A brand is a unique design, sign, symbol, words, or a combination of these, employed in creating an image that identifies a product and differentiates it from its competitors. Over time, this image becomes associated with a level of credibility, quality, and satisfaction in the consumer's mind. Thus brands help harried consumers in crowded and complex marketplace, by standing for certain benefits and value. Legal name for a brand is trademark and, when it identifies or represents a firm, it is called a brand name." –Business Dictionary
In Kenya brand equity and what the value of a brand is and what it stands for is at a very adolescent stage. It's only a few companies that have realized the value of what their trademarks. When one looks at the telecom sector only one company stands out for its innovation of products and services it offers. This kind of a powerful corporate brand affects the entire chain of people and institution associated from the staff, customers, and stakeholders including competitors. The brand is how you offer services the quality and the final product the company delivers.
Every product or service that comes to the market is bound to get copied, however what cannot be copied is the company's brand, culture and the customer service it offers.
In the current insurance industry in Kenya what will differentiate each company? Most offer the same products, packaged differently. Branding becomes crucial especially for the service sectors like lawyers, architects, consultants where no tangible goods are transacted and the only thing to sell basically boils down to the brand.
How does a company build a strong brand?
Have great products and services! No amount of marketing jingoism is going to convince a customer if the product is not right.
Each employee who is managing the product is well qualified and trained to do the job. Many companies do not take training seriously and it always an option whether to train or not.
Any promotion, functions or advertisements that are strategic are well versed and are well synchronized.
Make sure all strategic events define a specific category and competitive advantage. Brand strength could be the difference between your ability to take needed price increases and bankruptcy. It can impact your ability to grow share, increase profitability and gain customer loyalty.
The most important differentiation will be the ultimate customer service. Most companies in Kenya train as a lip service and show it on their websites thinking this will immediately change how the customers think of them. Customer service is a long term training which changes the culture of the entire organization to be customer centric. This investment is most crucial. To quote Richard Branson "Train people well enough so that they can leave, treat them well enough so they don't want to." As a consultant the most common question is what if I train and my staff and they leave? My answer would be what if you don't train and they don't leave? You would be stuck with an unskilled person adding no further input or value to your organization!
What are the local brands worth?
According to the BrandFinance® Kenyan Top 40 (2011 survey) is the most comprehensive brand value league table of Kenyan brands, Safaricom is the most valuable brand in Kenya (Ksh 25.3bn), with East African Breweries coming in second place (Ksh 21.9bn)
Financial Services brands dominate the table accounting for 12 out of the 40 brands
Equity Bank (AAA+) and Kenya Commercial Bank (AAA) are the only brands in the table to achieve a AAA brand rating.
Mr Jawad Jaffer the MD of Brand Finance says "In our study we have determined that 13% of the Top 40's enterprise value is accounted for by brand value. The questioned to be asked is 'How can Kenyan companies leverage the true value of their brands in order to attain a stronger footing?'
Top ten companies listed below:
Source: Brand finance
It is important to note that during this survey not even one insurance company has featured in the top 10.
Just the way we have companies that are branded there was a survey that was done that also looks at the "NATION" branding. The top ten countries to feature were:
Brand Value Rank 2014
Brand Value Rank 2013
Nation Brand
Total Nation Brand Value 2014 ($bn)
Brand Value Change ($bn)
Brand Value Change (%)
Total Nation Brand Value 2013 ($bn)
Brand Strength Rating 2014
Brand Strength Rating 2013
1
1
US
19,261
1,271
7%
17,990
AA+
AA
2
2
China
6,352
242
4%
6,109
AA-
AA-
3
3
Germany
4,357
355
9%
4,002
AA+
AA
4
4
UK
,833
478
20%
2,354
AA
AA
5
5
Japan
2,458
195
9%
2,263
AA-
AA-
6
6
Canada
2,212
349
19%
1,863
AA-
AA
7
7
France
2,076
139
7%
1,938
AA-
AA-
8
8
India
1,621
255
19%
1,366
A+
A+
9
9
Australia
1,555
298
24%
1,257
AA
AA
10
10
Brazil
1,403
-75
-5%
1,478
A
A+